Universities Australia Indigenous Strategy Annual Report (July 2023)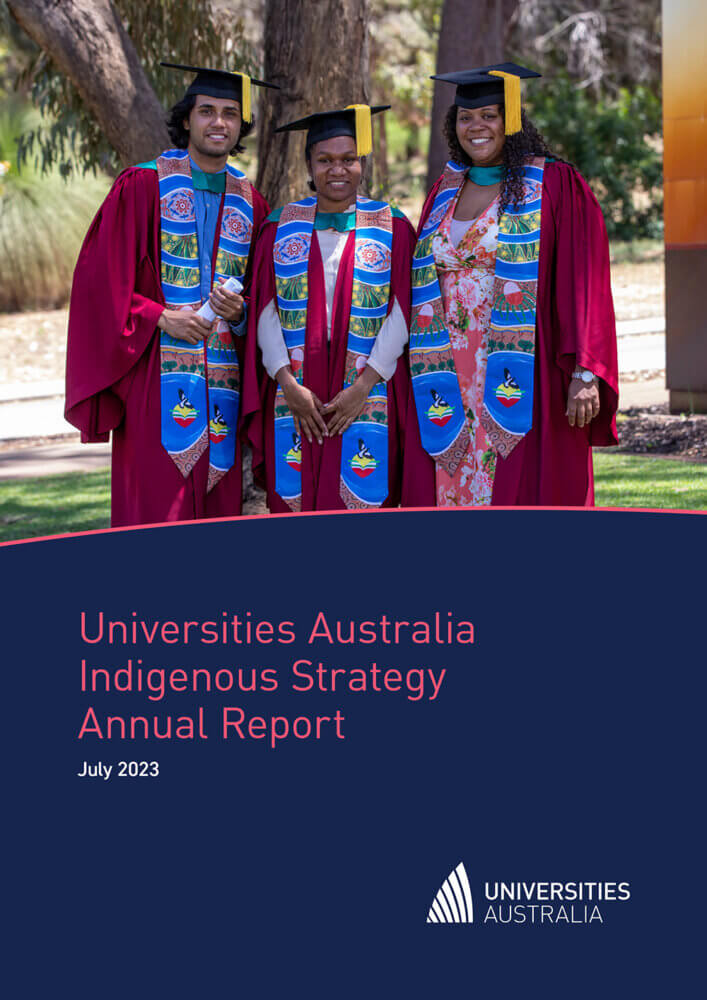 The launch of the UA Indigenous Strategy 2022-2025 demonstrates the Australian university sector's ongoing commitment to supporting the advancement of Indigenous peoples within and through universities. The strategy's five key themes reflect a systemic approach to this cause.
There is always more work to be done, yet this first annual report since the launch of the new strategy provides valuable insights into the progress made by member universities, including specific recruitment activities and programs for Indigenous students, governance mechanisms to ensure Indigenous representation, and efforts to promote awareness of Indigenous values and knowledges among graduates.
As the peak representative body for the sector, Universities Australia acknowledges its responsibility to collaborate with the sector to further advance the strategy's commitments. The annual reporting process will continue to be an important tool for charting progress, sharing good practice and identifying areas requiring further action.