Australia's world-class universities are home to brilliant researchers and cutting-edge specialist expertise.
Universities are a vast resource of research and innovation for businesses.
The opportunitIES
Tapping into this expertise can help businesses to:
Lift their competitiveness and growth
Gain a competitive edge
Reduce both costs and risks
Identify outstanding graduate talent
Gain access to new ideas.
Australia's universities are at the global forefront of research in a vast number of specialist fields.
When you collaborate with an Australian university, you'll have access to some of the world's best minds.
The benefitS
The returns to business are strong.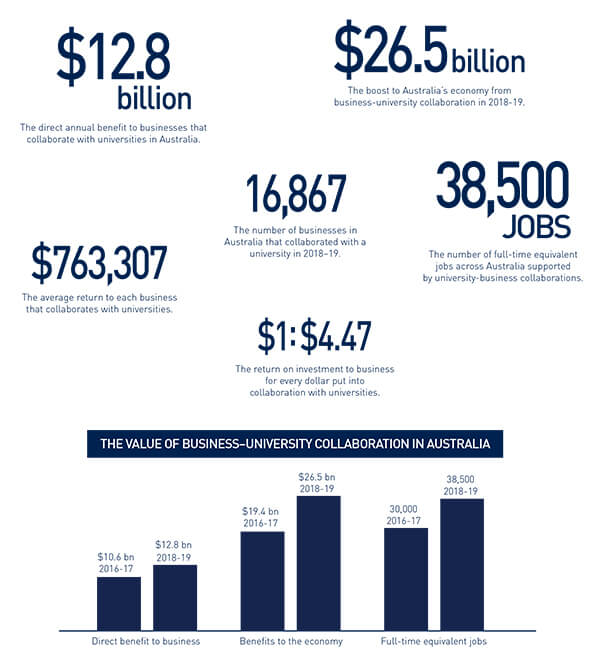 For more on the benefits: Clever Collaborations: The strong business case for partnering with universities. It showcases terrific examples of these partnerships.
Get in touch
If you have a complex business challenge to solve, an Australian university should be your first call.